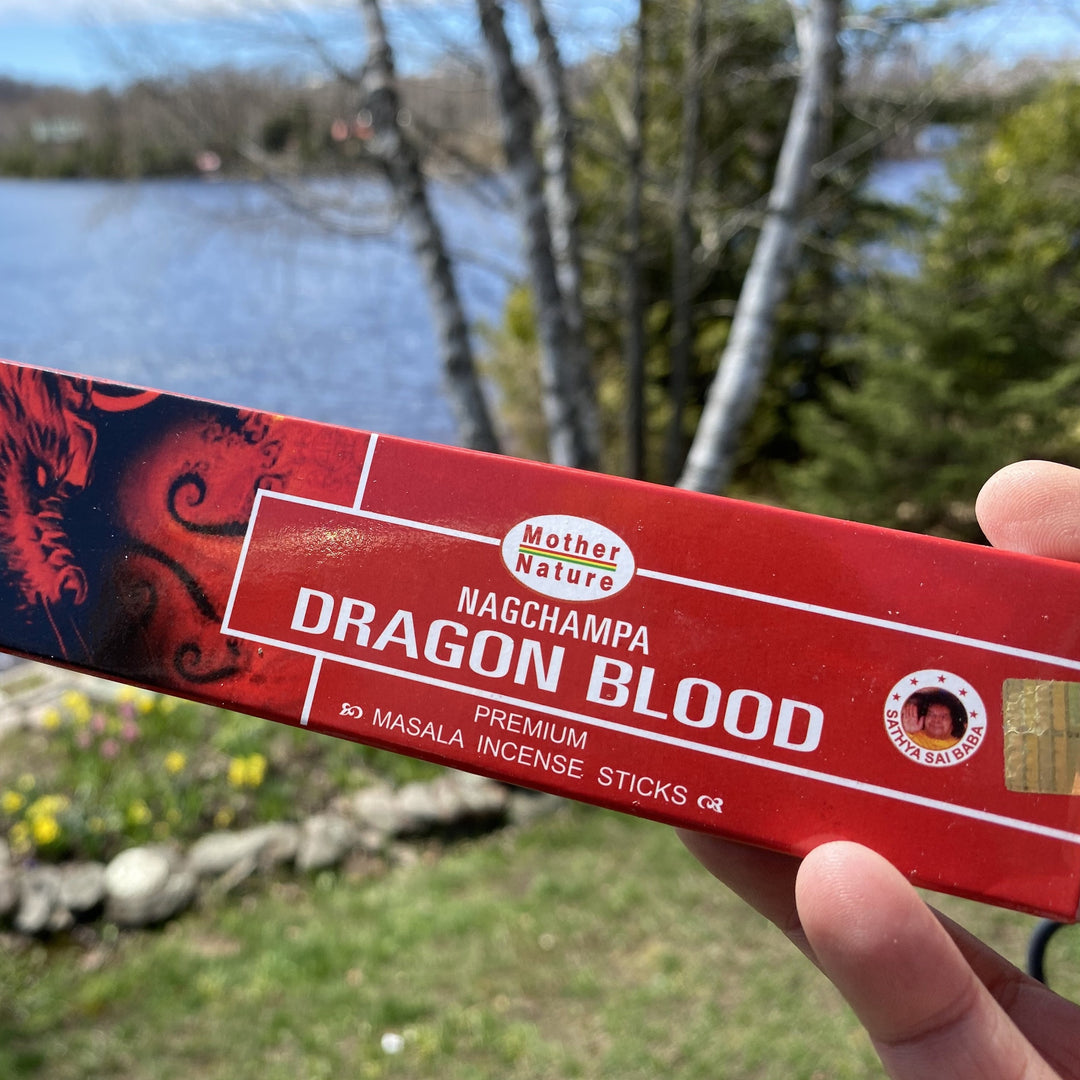 Dragon's Blood Incense
---
In stock, ready to ship

Inventory on the way
Dragon's blood is mainly a type of incense made from the resin of a palm tree called Dracaena, or Dragon Tree. This otherworldly tree can live for over a thousand years.
The resin found in these trees was once popularly used for medicinal purposes. People believed it had properties that could help heal wounds and Native American cultures have been using incense for rituals and ceremonies. They use it to communicate with spirits and ancestors.

Light an incense stick before bed or after a day of hard work. Because of its scent, there are a wide number of ways to use it. You can use it while working, or even to mask unwanted odours in your house. However, when using any form of incense, we recommend keeping your room ventilated.

You can also use this fragrance for:

Meditation
Ritualistic Ceremonies
Relaxation
Yoga
Increasing focus
Purifying the air
1 box, 15 sticks a pack.