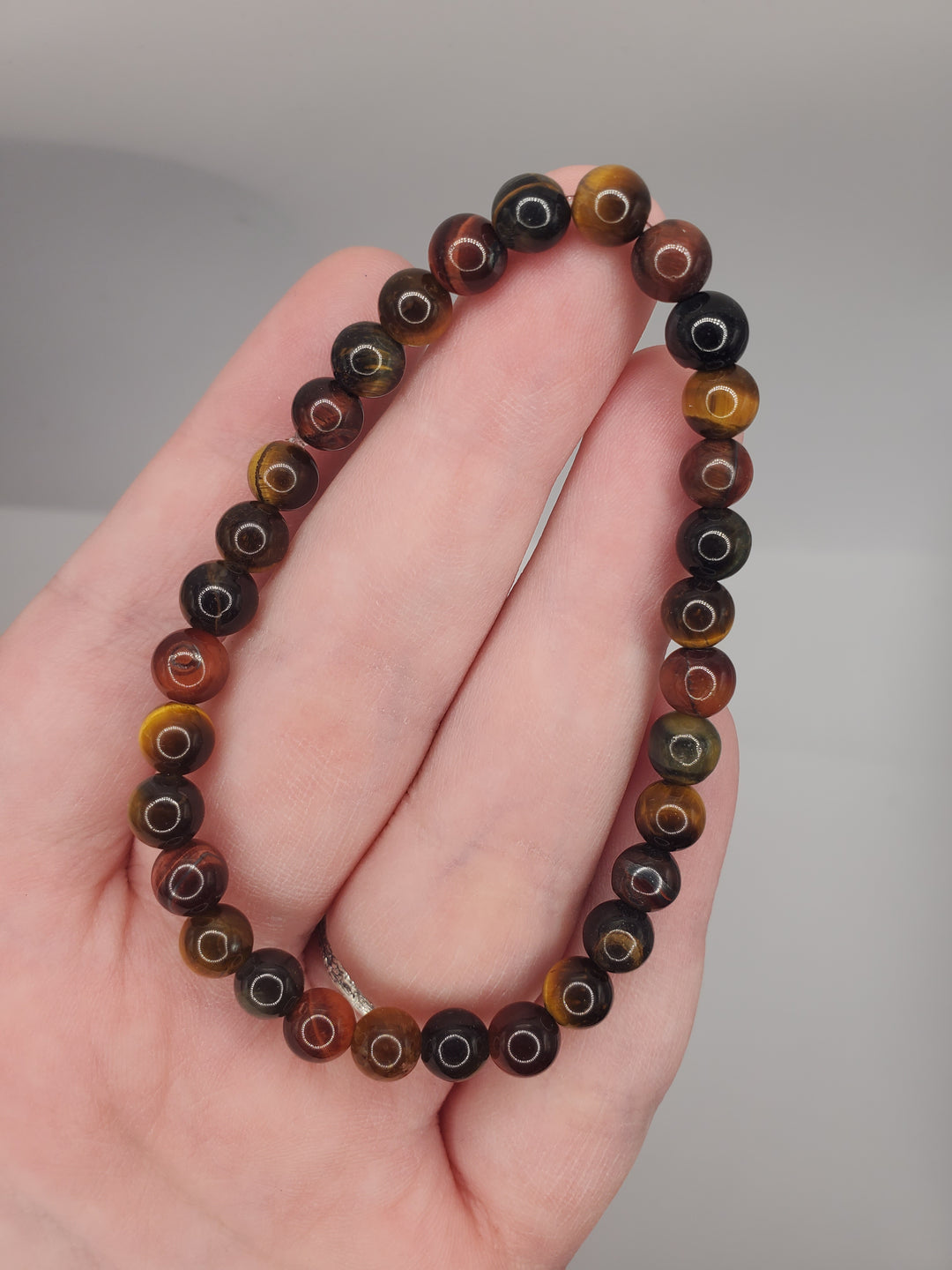 6mm Multi Tiger's Eye Bracelet
---
In stock, ready to ship

Inventory on the way
Tiger's Eye has been prized for centuries, particularly among the ancient Egyptians, Romans and Chinese. The Romans carried Tiger's Eye to give them courage in battle. The Chinese believed that Tiger's Eye balanced the Yin and Yang energies. The Egyptians would adorn the statues of their Gods with Tiger's Eye in place of their eyes, as they believed it symbolized divine vision. 
Golden Tiger's Eye has many beautiful benefits, such as providing strong protection and grounding as well as promoting trust, aiding intuition and boosting confidence. This stone also helps to relieve fear, depression and worry. 
Red Tiger's Eye, also known as Dragon's Eye, boosts creativity, brings focus and motivation to help with any task or project and boosts confidence. It is also a strong crystal that aids with manifestation and awakening passion.
Blue Tiger's Eye, or Hawk's Eye, can help those with a fear of flying to overcome their fears and also protects travellers. It aids with anxiety and calming stress as well as offering protection against negative energy.